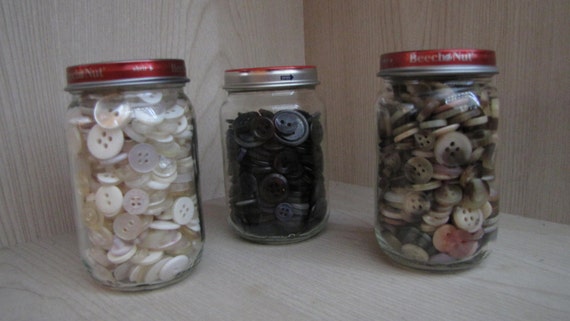 There are so many great uses for these cute little glass jars. 
After the yummy stuff is gone, you can use these little jars for many different things. You can also undo the labels so that you don't see them.
Store counting objects for your little learner inside the jars.
dried macaroni,
pennies,
pom poms,
cheerios,
beads
Pour the last bit of liquid medicine in this jar for an easier time to suck up into a medicine dropper.
Store items for your sewing………like buttons, patches, thread etc.
Use the tops of the jars to help your child draw circles on paper.
Turn the tops of the jars into alphabet or number magnets.
Use the jars to store dried herbs.
Organize your office supplies like paper clips, push pins, stamps, etc.
Create cute baby shower vases with flowers.
Create a festive basket gift by storing varying flavored coffees and tea bags in the jars as a surprise to a friend.
Use the tops of jars for photo magnets for your family or friends as gifts.
Create a jar to store paid chore ideas……….have the child take out a piece of paper with the written paid chore on it.
Charlotte